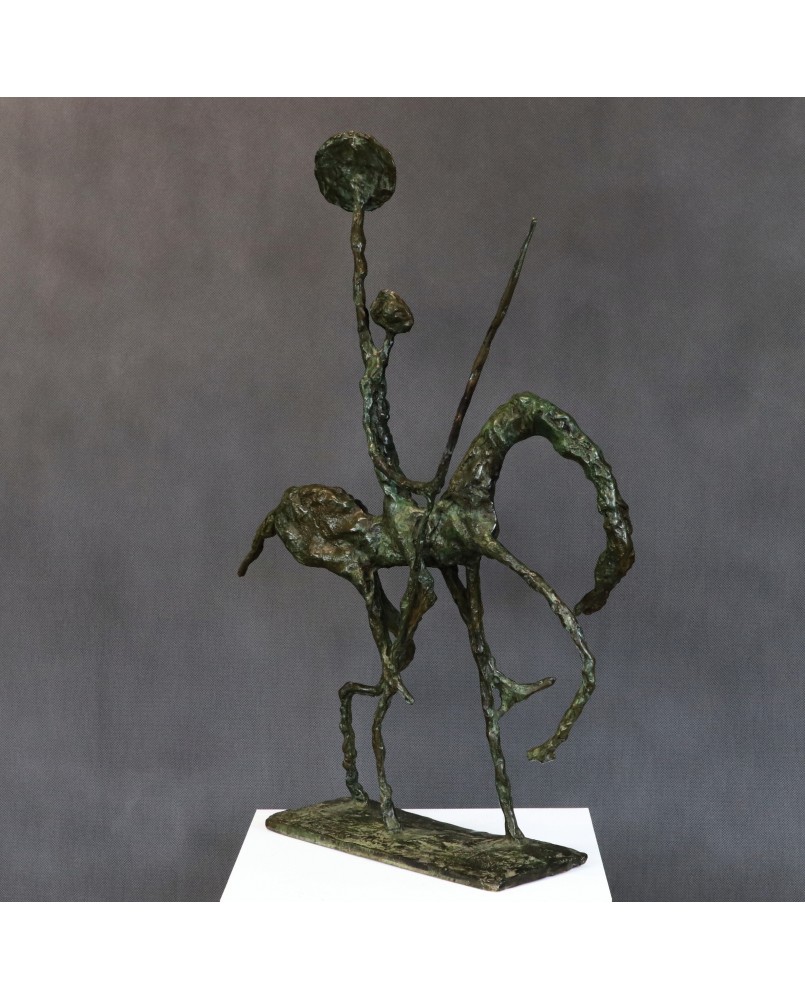  
Knight from La Mancha. Bronze sculpture
It is also the most reminiscent of Don Kichot from Pablo Picasso's graphics and drawings. The only thing missing is the sun hanging up from above
The figure of Don Kichot is used in art in thousands of different ways. In painting, sculpture, graphics in film and literature. The best of the best have been confronted with it. It will not be an exaggeration to say that it is one of the most recognizable icons of contemporary art.

The bronze on offer is not inferior to the best known to me depictions of the Lost Knight. It is also the most reminiscent of Don Kichot from Pablo Picasso's graphics and drawings. The only thing missing is the sun hanging up from above. I think that Picasso's works could have been an inspiration for the sculpture author.

Unfortunately, the bronze is signed only with an unrecognizable gmmerk. It is the first of eight cast.

Especially interesting is a slightly surrealistic horse. One has an impression that Rosynant is caught like a heron without giving in to the will of a Spanish nobleman. It's a pity that the author hid behind an illegible gmmerk because I'm sure that the sculpture was made by someone who has no reason to be ashamed of his name.

The bronze is big. 60 centimeters tall, 40 centimeters long. Placed on a base measuring 28 by 11 cm.